Detroit Stockholm gallery October 7-16 2022 Uncomplete Dictionary (chapter 2)
Åse Frid works with text-based water color and ink on paper, and with film installations and readings of her own texts. With water-based media she investigates the relations between language, image, dream and contemplation, the understanding och non-understanding of human interrelational communication drama.
The work is often guided by rules of the meticulous; the picture is slowly painted, like weaving, around the hollowed letters, who makes the "warp" of the painting.
The paper´s white, a watercolor principle of saving the unpainted areas in order to "produce white color", is saved when the color is filled inside and around the hollow letters. This slow work creates dreamy timebubbles of meditation and reflection.
In her project Uncomplete dictionary, questions of linguistic and pictorial translation are central. An example is Swedish/Foreign False Friends Glossary, a series of ink- and watercolor painting, decided by "false friends", a linguistic term for words in different languages that look similar but mean different things; like "barn" for a barn in English and meaning "child" in Swedish; "stock", meaning stock, stock market in English, and "log" in Swedish, and "log" in it´s turn meaning "smiled" in Swedish…
The paired words follow eachother in winding, circular forms, the emerging image creating new meanings, or perhaps non-meanings, like a shamanistic mantra where the words literally are circled.
Åse Frid is born 1969 in Uppsala. She took her MFA at Umeå Academy of fine arts 2000, and has lived and worked in Malmö, LA and Sandviken, Sweden. She currently lives at Rådmansö. She is represented at the Nordic Watercolor Museum, at Public Art Agency Sweden, and in collections of regions and municipalities. She received a 1-year stipend from the Swedish Arts Grants Commitee a couple of years ago and a stipend from the Royal Swedish Academy of Fine arts last year.Solo exhibitions include Norrtälje konsthall 2019, Vallentuna kulturhus 2019, Gallery 54 Gothenburg 2017, Wip Konsthall 2015.
Konstgalleriet Hälleforsnäs, Flens kommun December 2020-January 2021

Swedish-Foreign False Friends Glossary (Stake), watercolor and ink on paper, 76 x 56 cm, 2020

Vallentuna kulturhus/Konstkuben October/November 2019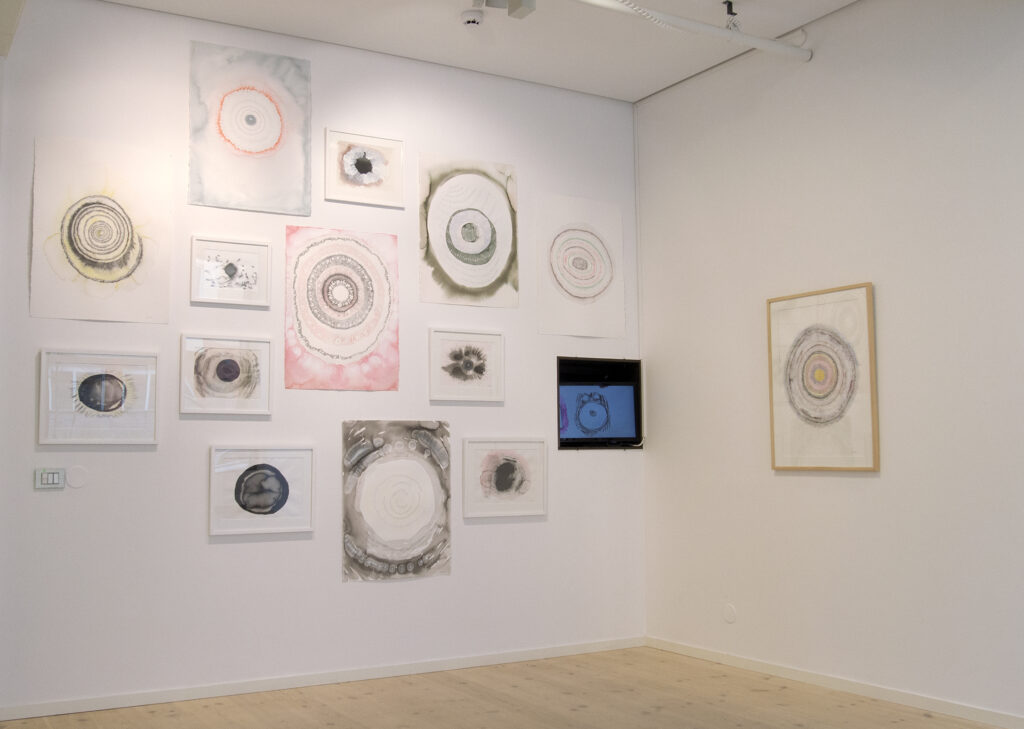 Norrtälje konsthall August-October 2019
Galleri 54, Göteborg 26/5-18/6 2017 Jag vill olla naturen/kungen är med djuren teckningsinstallation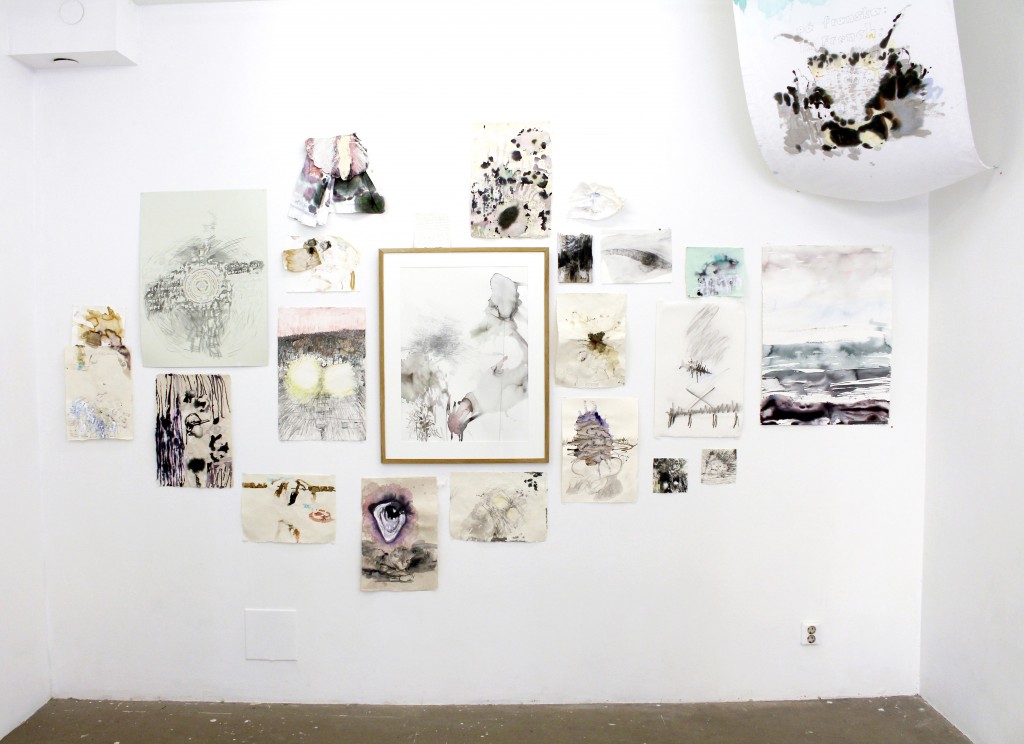 Nordiska Akvarellmuseet, workshop 20.8 2016 Den stora teckningsfesten teckningsfesten2016
Rows Unitys, Poetry, sound, performance Norrtälje konsthall 8.4 2016
Curator: Åse Frid. Participants:
Iwo Myrin/CM Lundberg: Sound act/ljud Katten och Björnen; Christina Kullman: Diktuppläsning vid anslagstavla; Nathalie Wuerth: No title (vokal interpretation of a vacuum cleaner/ ljudtolkning av en dammsugare)
Nordiska akvarellmuséet 20.3–4.9 2016 Second Storey – From The Museum's Collection
The exhibition on the museum's second floor presents gurative images depicting contemporary residents and historic people. We ask ourselves: What stories do these gures bear? Throughout time, narratives and tales have tried to teach us something about our world. We examine what a story really is – is it the people in it or something in the borderland between fact and fiction?
Medverkande konstnärer / Participating artists: Vanessa Baird, Sigga Björg Sigurðardottir, Cecilia Edefalk, Eva & Adele, Åse Frid, Lars Lerin, Elina Merenmies, Mari Sunna, Eva Vilne.
From the collections of The Nordic Watercolor Museum, Kingletter II Åse Frid 1998-2000
Guesteditor to The Nordic Watercolor Instagram-account May 2016 #namguest #åsefrid #akvarellmuseet
Diktsamlingen Fulltext exemplar (Åse Frid, 2011-2015) publicerad i 3 delar på
litteratur- och konsttidskriften Floret hösten 2015/Collection of poems in 3 chapters at:
Vägen till Larissa
Jobbet mitt
Avesta konsthall Road to Larissa: Viscum album 30/5-9/7 2015 (poetry sculptures, water colors, sound work)
Galleri Se konst, Falun Shifting the focus (copper works/graphic prints, summer 2015)
shiftingthefocus.html
Wip konsthall, Årstaberg, Stockholm 5/6-14/6 2015 (poetry sculptures, artist book, water colors, installation)
Poetry sculptures, watercolors and artist book
/collection of poems "Fulltext exemplar" from exhibition at Wip:konsthall, Stockholm, spring 2015
The name in the exhibition title, Larissa, as in Road to Larissa is both literally my middle name and the problem by Plato in Meno, how to find the way there. No one can teach us, it´s up to us to find it.
It is also a chapter in a poetry collection by me and coincides with roads around small desolated villages in countryside Sweden, personal history, a lake called Vällen, cultural geography, political anxiety.
Utställningens titel sammanfaller med Platons text om vägen till Larissa, med vägen till byar runt Vällen i Alunda, Uppland, och med personlig historia, kulturgeografi och politisk ångest och är också ett kapitel i min diktsamling Fulltext exemplar.
Februari 2015: 4 dikter/poems ur/from Åse Frids diktsamling/collection of poems Fulltext exemplar samt en akvarell/watercolor, Computer III, publicerade/published at/i Fikssion#100, http://fikssion.se
Fylkingen, Stockholm performance Fulltext exemplar och utställning 2014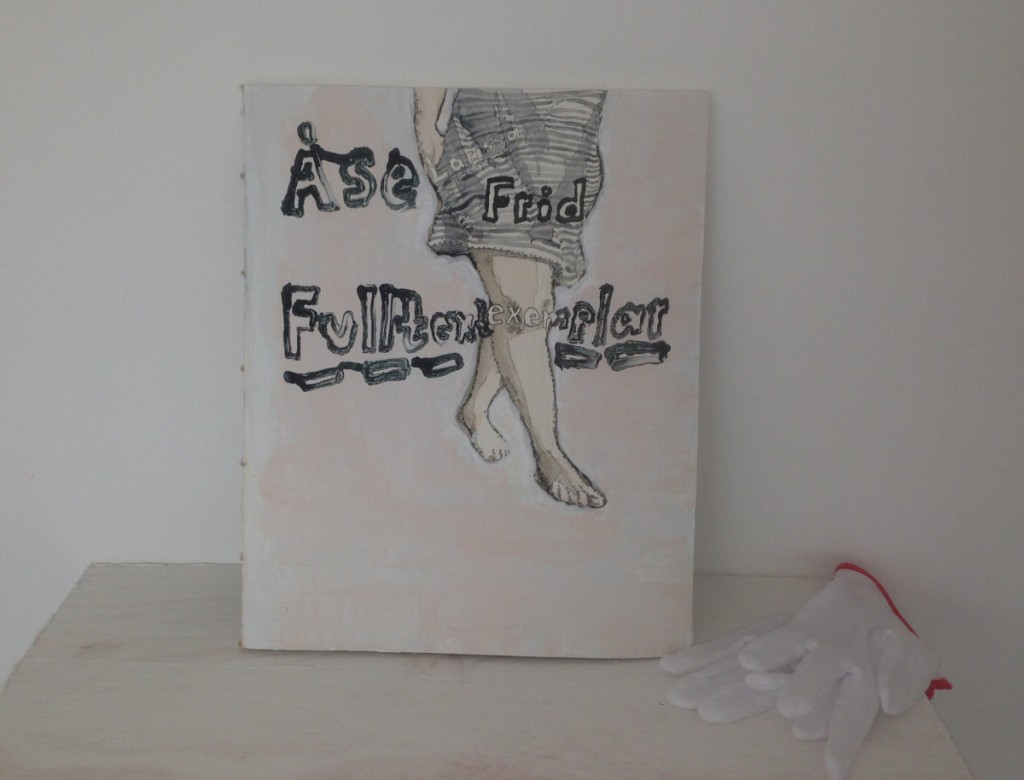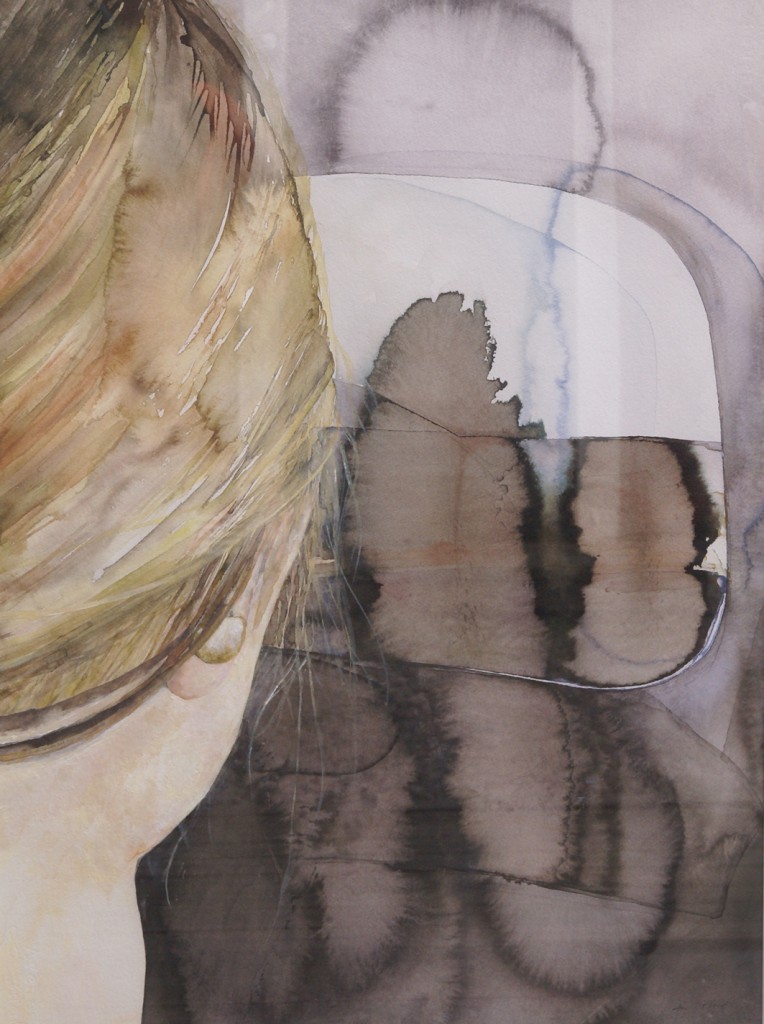 Computer I, Scanner girl I and Cloud chamber, watercolor and ink on paper, 60 x 80 cm Åse Frid 2014. From At an exhibition at Norrtälje konsthall 26 april – 1 juni 2014, Observationer Åse Frid/Johan Frid
Lördag 26/4 2014 kl 13
Vernissage: Observationer med Åse och Johan Frid. Daniel Werkmäster, musei-och konsthallschef, inviger utställningen kl 13.